According to some unwritten rules, December is a month of reviews, analyses, and reviews of everything that happened in the past year. Something that we, as an agency, are not immune to. So, brace yourselves for the Piksel in 2018 – a year in review. 🙂
2018 was a new step forward for Piksel. From collaborations with local and foreign clients, new campaigns, and famous people with whom we collaborated and who were our guests, to a plaque and recognition with which we end this year in the best possible way.  
But first, we use this opportunity to welcome all the new Piksels that became part of our story in 2018, and for which the first visual presentation in this text is reserved.
Vois, Stef, Kire, Kiril, Aleksandar, Josip, and Miki (we put you in, too), this is for all of you.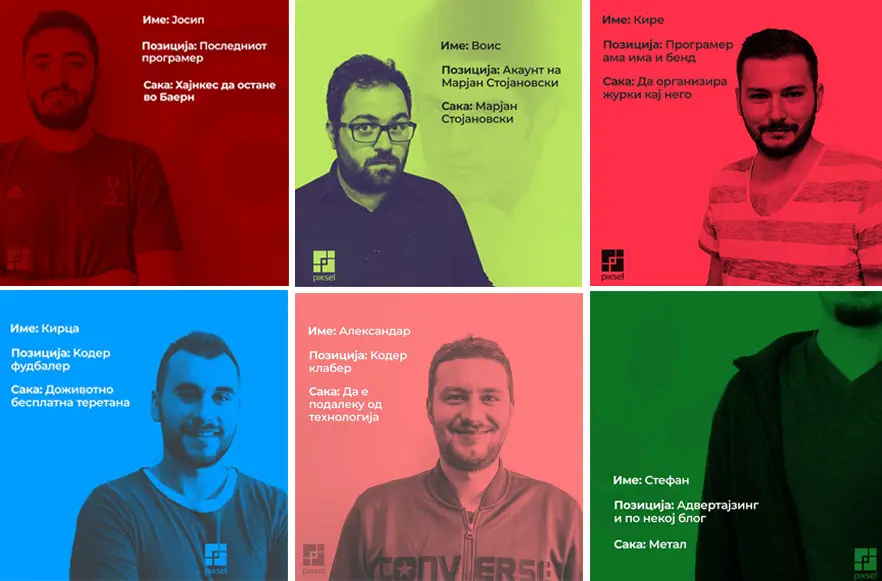 And now, for something the new guys and the rest of the team have been working on with Piksel in 2018.
Let's start with the larger web projects, such as the brand new web pages for the two private healthcare facilities in Macedonia – Acibadem Sistina and Zhan Mitrev.
Inspired by modern design and development trends but also by the wishes and ideas of the client, we arrived at the final products that gave both institutions completely new digital faces. We focused on simplifying the experience for each visitor and creating unique solutions for each customer individually.
The final products look like this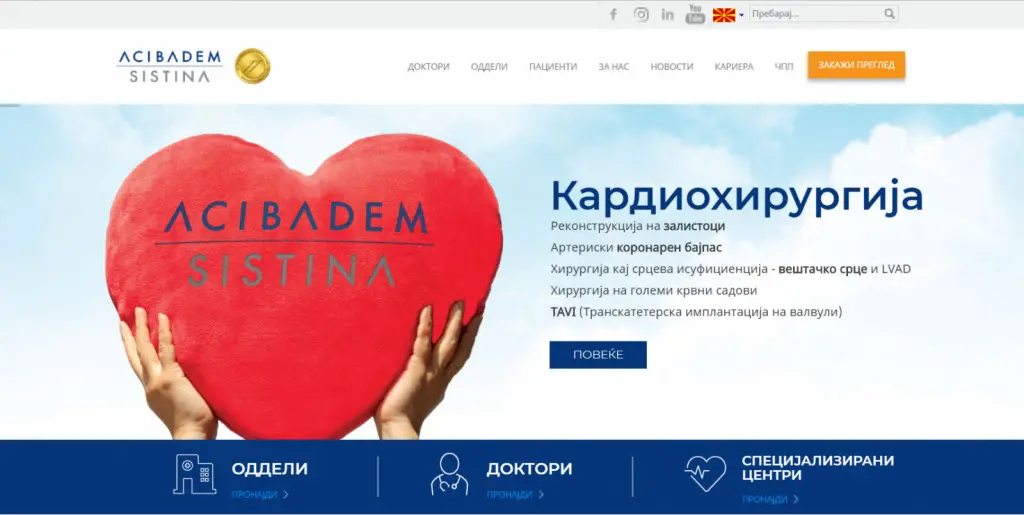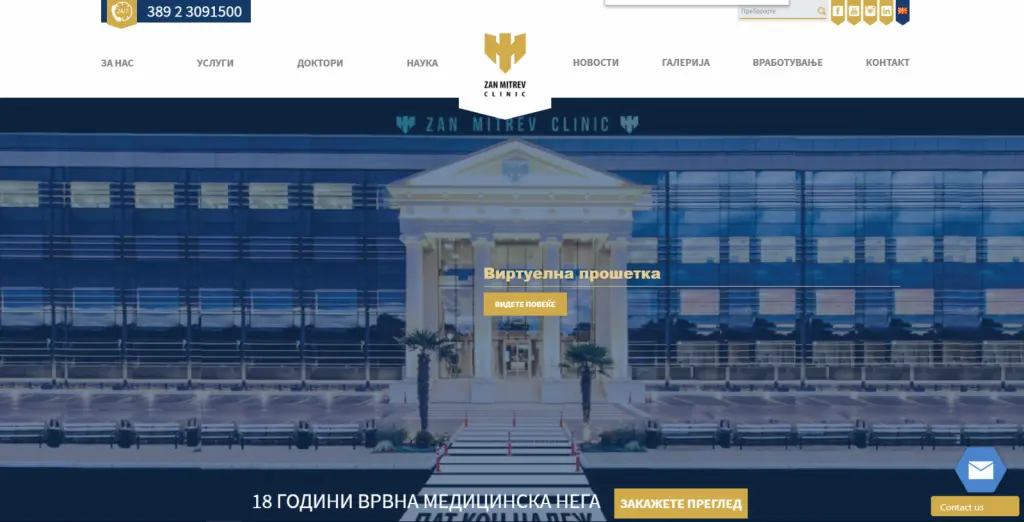 In the realm of web design and development…
We are proud to announce the launch of a brand new platform this year – The Talent Club of Ohridska Banka Societe Generale. This platform is designed to nurture and support young talents and enthusiasts in various fields.  
It all started with a completely new website. Then continued with the honorary membership in the Club for 12-year-old Marko Pejcinovski, who swam the Ohrid Lake in less than nine hours. It ended with the grand finale in the Macedonian Philharmonic and the scholarships for the extra-talented Arda Mustafaoglu and Naomi Georgievska. 
The campaign for the first in a series of planned competitions, took place on social media and was aimed at attracting talented instrumentalists who did not have enough chances to expose themselves and show their talent to the general public.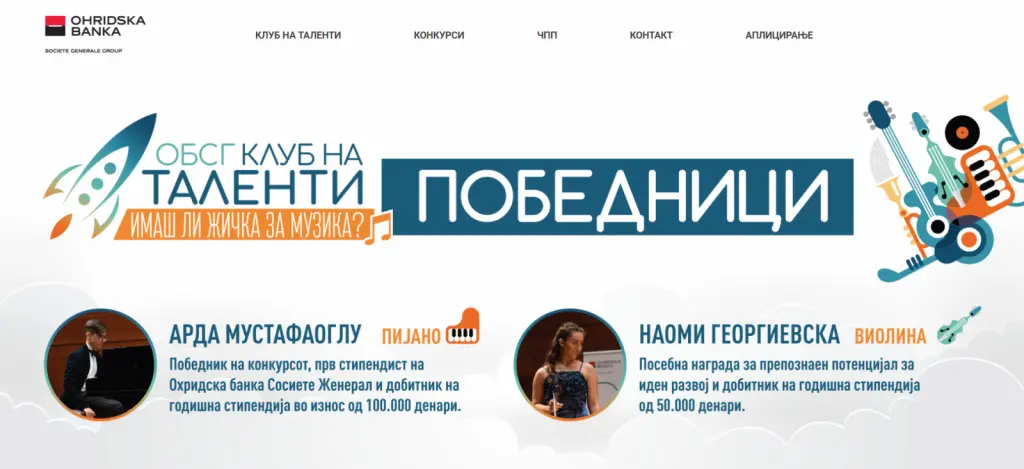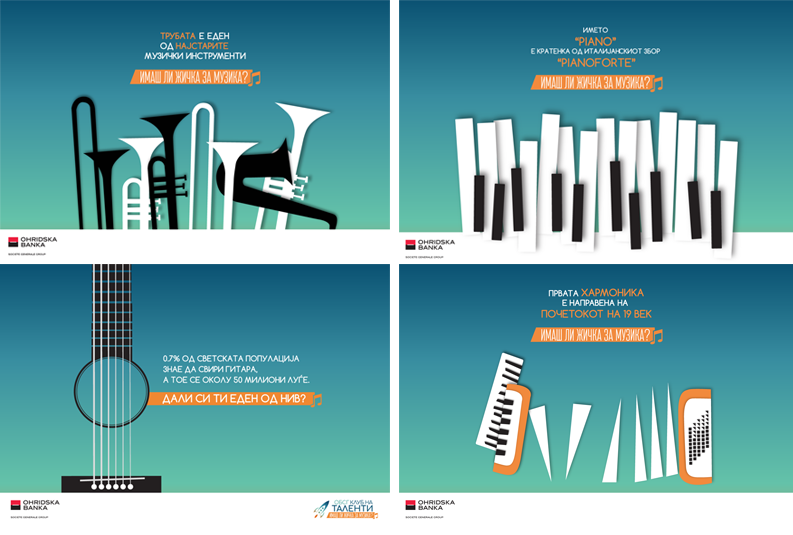 While we're at web/social network crossovers… Here's another project of 2018 that has become very close to our hearts. It is the new SOS Children's Village website and the creation of unique visual communication on social networks for this client.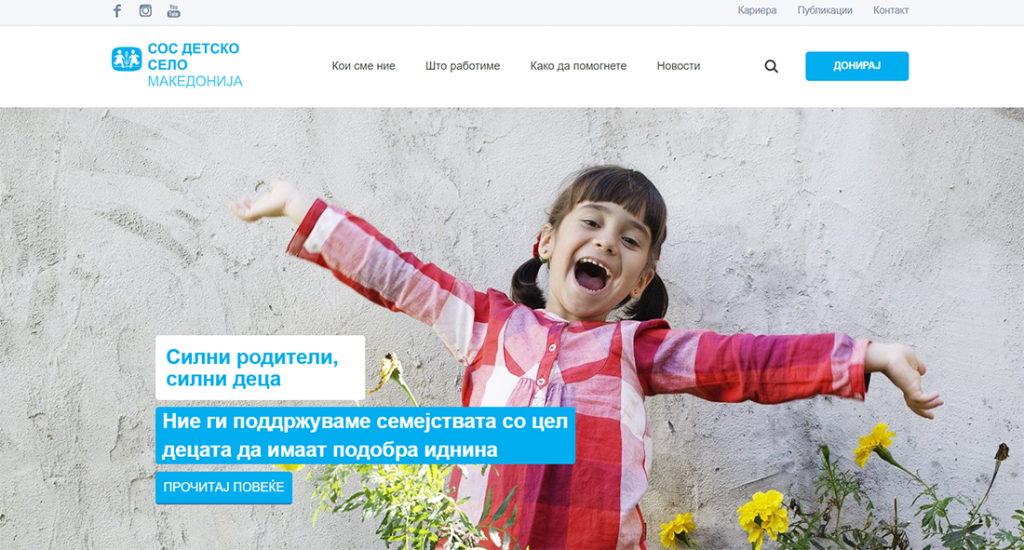 World Cup and yummy projects
The summer around the world was marked by the World Cup in football, which took place in Russia, where France returned to the world throne, with the Croatians as the main surprise. On social networks, when it comes to our customers, the World Cup went under the sign of Bimilk, with more content inspired by the host of the World Cup 2018.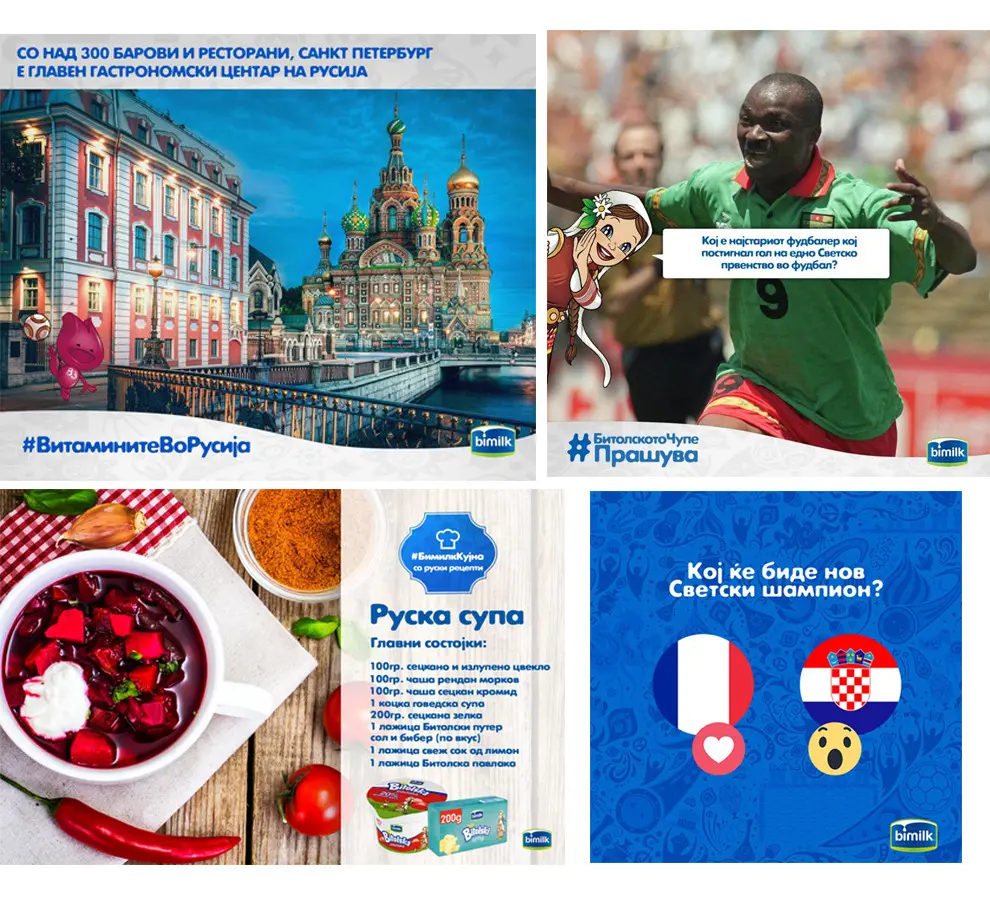 About delicious recipes, in 2018, we also made friends with the guys from Fat Kitchen, who created several original specialties with Bitolska sour cream and Balans+.
And yes, they also visited us in Piksel, surprising us with a Friday brunch.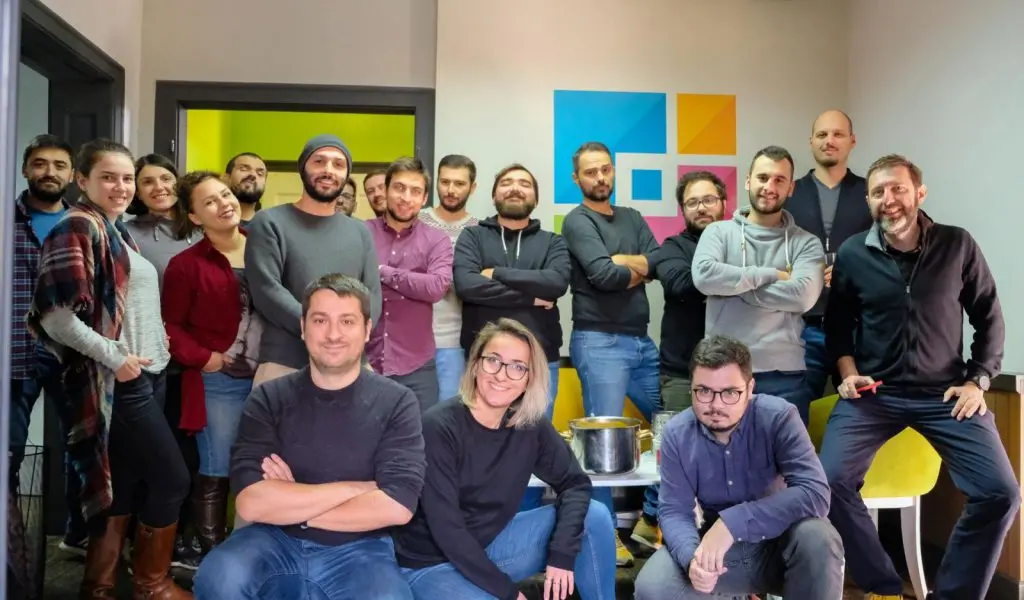 In 2018, we also had a guest from abroad. More precisely, Great Britain. If you look at his posts this year on FB and Instagram, you'll see that in addition to London, he also visited Miami, New York, Barbados, Istanbul, Paris, Rome, and Amsterdam, ending his world tour in Skopje and Ohrid.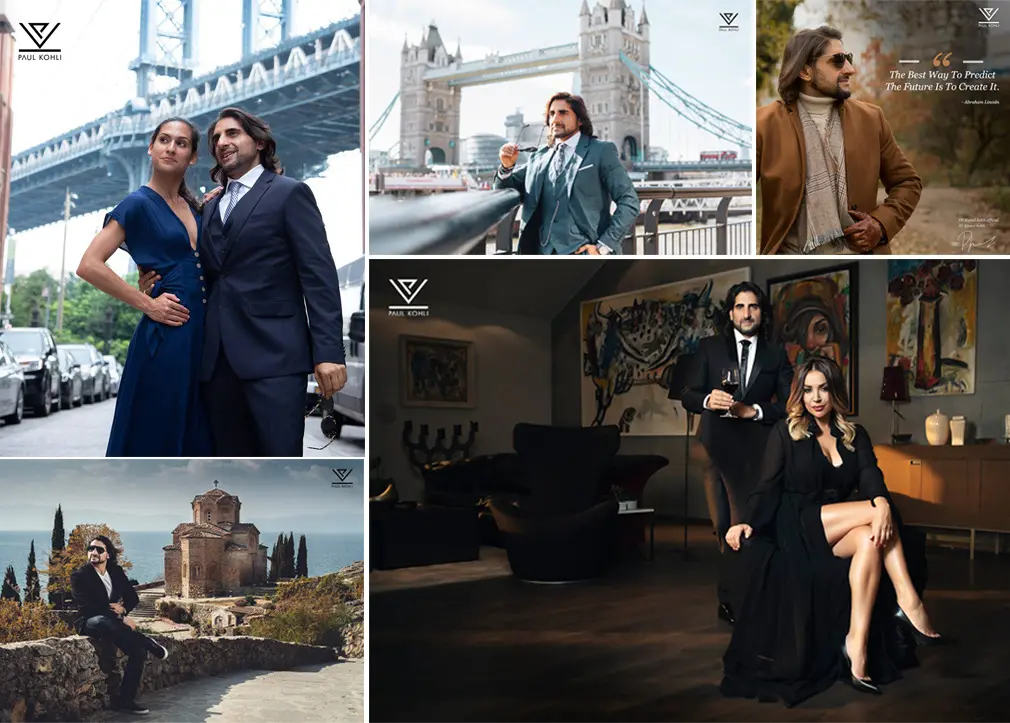 And yes, all the photo sessions, filming, and organization of outfits he brought were part of our portfolio of activities for Paul Koli, who collaborated with many people in Macedonia, including Lila Filipovska.
Time for ourselves
After the tour with Paul, it was time to start another Piksel gathering, now with our favorite place for exercise and relaxation in Skopje, Synergy Fitness Energy and Spa.  
And on the topic of friendships, the biggest one in 2018 happened in October when the Piksel team did a team-building takeover of Berovo and the surrounding area for one weekend. Enough inspiration for the second installment of Mysteries of Agency Life, after the one with the mysterious time traveler.
This year we also took business trips. And we traveled a lot, from Sofia and Vienna to Belgrade and, of course, Skopje, with several events where members of the Piksel team found themselves as mentors.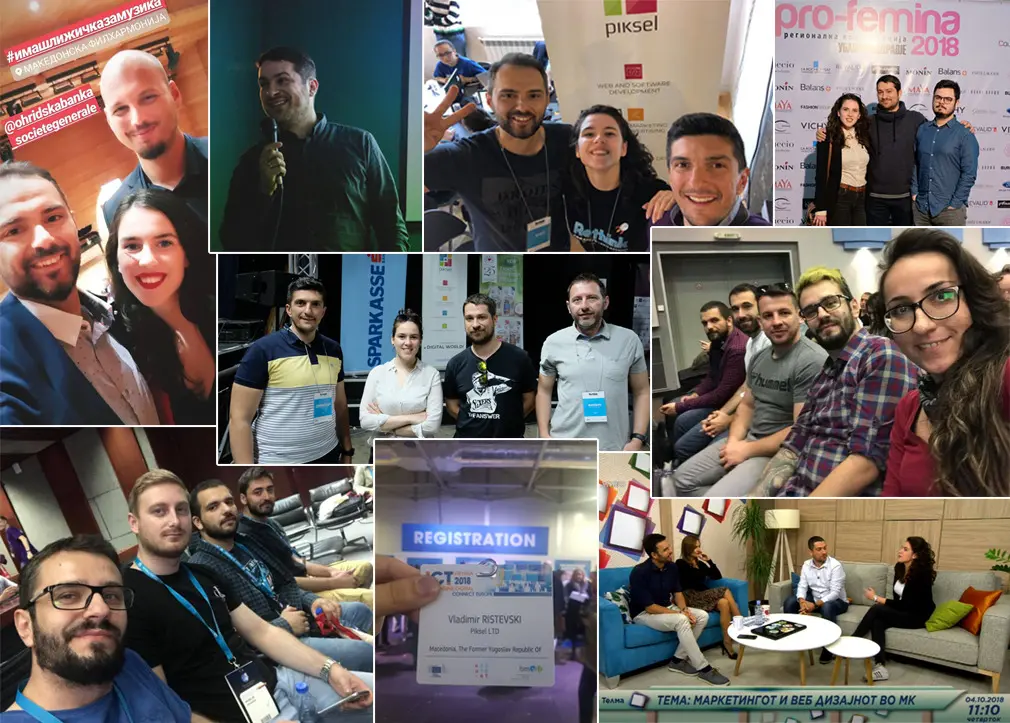 We left the best for last, the recognition of Entrepreneur of the Year for the country's most successful entrepreneurs of micro and small enterprises. An award that came as a confirmation of all the hard work so far, but at the same time, gives us a push to continue in the same style in 2019.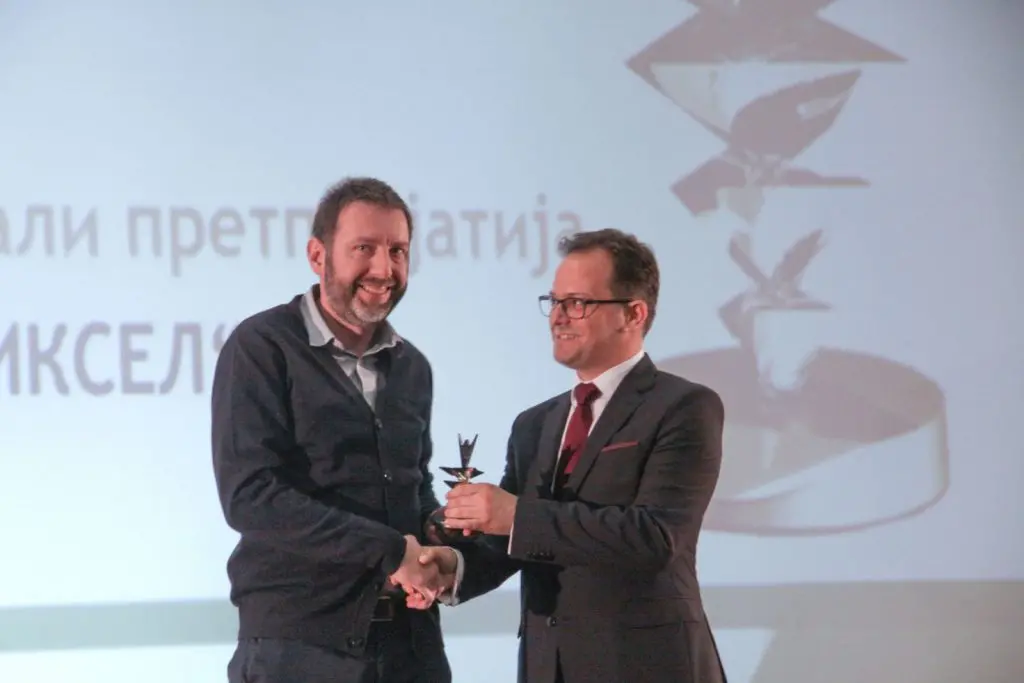 That would be it, in a nutshell, for Piksel in 2018.
Are we reading/following/liking/hearting each other at the same pace in 2019?
PS: Oh yes, and the memes. THE PIKSEL MEMES!