Filip Ristevski creates a success story with Piksel and builds a digital transformation trend among companies. Together with his team, he helps companies achieve the highest successes and change the world, offering expertise that gives them the tools to start thinking differently from their competition and digitally transform their companies and grow their business using the latest web development strategies, marketing, and technologies.
Filip Ristevski, you have an enviable portfolio and experience. How did you come up with the idea for Piksel? How did you encourage yourself to start the trend of digital companies in Macedonia?  
The desire to try something on our own exists in all of us. It just takes a small initial capsule, an idea, faith, and a little luck to make it come true. Piksel, which has three partners in the background, sprouted from a process of creating an idea for a product. Fortunately or not, that start was not successful, so we decided to start with providing digital services until our next product story. It turned out that such a turn was not so unfortunate, so in April, Piksel will celebrate eight years of existence on the market with an already recognizable image of a digital company that unites the service of digital transformation of companies, the two carriers of digital values, development, and marketing.  
As a software/website development and digital marketing agency, Piksel aims to help companies grow their business and create lasting partnerships and value on their way to success through digital channels. What does it mean to have a company handed over to you? How do you gain trust?
Starting cooperation is also the beginning of a completely transparent and honest relationship with the client. That alone is the first step towards building trust and partnership, which as a company, we make sure to upgrade in every segment of cooperation. We build trust through positive and negative experiences that we face jointly with the clients giving them full support and appropriate solutions.
Finally, the most important thing for us is the human segment of cooperation and the creation of sincere partnerships that will last for years.
Your experience spans projects from digital monetization, the cinema industry, the banking and finance sector, FMCG, healthcare, and education. Which segment or industry would you distinguish for your team as a favorite and why?
This one is similar to the question – which of your children is your favorite? 😊 Although we work with clients from various fields of activity, we do not have a segment that stands out as a favorite. It is natural that some industries, such as film, FMCG, and all others related to modern trends and technologies, are more interesting for the teams. At the same time, we see all other industries as a challenge and an opportunity to learn something new while helping the client achieve his business goals.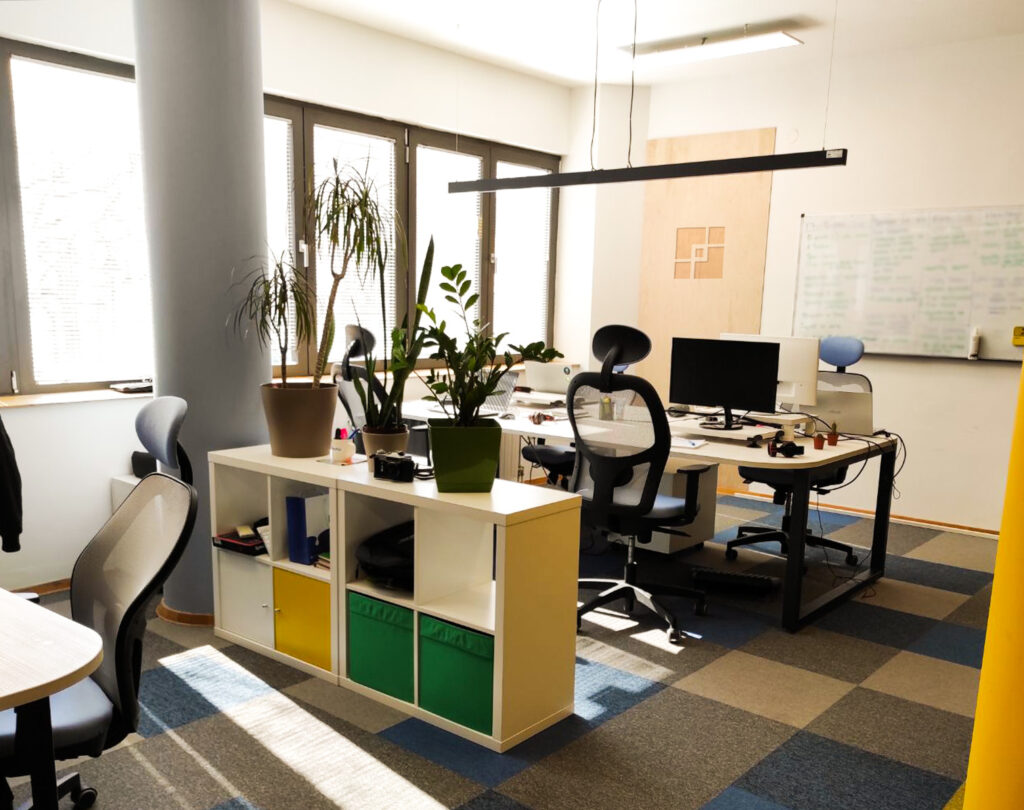 The Piksel team is made of creatives and is expanding quickly. What is crucial for you to be part of the team, what skills do you prefer, and do you organize training for your employees?
It builds on the human aspect I mentioned earlier. The first character trait of our team members is honesty and transparency, as well as indispensable team spirit and energy.
It is a foundation that each of our employees must have to build their expertise and professionalism on.
Regarding the training part, each internal level in the company has to master some training for the employees to be more ready to meet the next level in their development.
In 2018, we saw big headlines announcing that Filip Ristevski received recognition for "Entrepreneur of the Year." How much did this award motivate you? Did it open new perspectives for you? What are your future challenges?  
Ugh, how far 2018 seems from this perspective, ha ha ha. Of course, any award received pleases and motivates, especially when it is unexpected and based on statistical indicators of the company's growth for that year. The award strengthened Pixel's recognition in the local market, opening an opportunity to cooperate with even more clients.  
But, like all other companies, we "struggled" for most of the last and this year with the challenges brought by the pandemic and the new way of functioning. With this fact in mind, the direction is in the further regulation of internal procedures and further automation of all processes inside the company that should help in smoother functioning daily and thereby provide added value in providing services to customers. At the same time, it needs to facilitate the employees' work.